Photo Source: Gardenaire.co
Eek!  I'm so super excited to tell you about these spices.  In fact, truth be told, I've been holding out on you – for the last year.  I know, I know, I just wanted to keep them all to myself, but they truly are so great that I must finally share them with you!
This company is owned by a mother/daughter duo who grow their own herbs, and make the most amazing spice mixes – with fabulous names (Biking Through Burgundy, Love in a Tuscan Kitchen, Painted Desert, etc.).  I actually visited their hometown of Rochester, MN and stumbled upon these yummy spices at my favorite cooking store – Cook's Pantry (which I discovered has closed!).
On Gardenaire's website they have suggestions for how to use each of the spice mixes, and some recipes.  But what the heck, buy one of each – you won't be sorry!  And while you're at it, buy a few for your friends too.
If spices aren't your thing (what?!) -they also carry a line of shrub mixes, infused syrups, teas, marshmallows, and drinking chocolate.  I think I'm going to add a few to my next shopping cart, and who knows, maybe something will actually make it to someone else as a gift, but I'm not making any promises!
Let me know if you've tried any of their products and have a suggestion for me!
Photo Source: Pampered Chef
This versatile, and very colorful, set of kitchen tools is so much fun.  It's perfect for anyone who likes a little color in their kitchens.  Of course, they're dishwasher safe, and heat resistant up to 428 degrees.  However, I don't use mine on the stove (so I can't attest to how they stand up to heat) I bought them specifically to use for serving.
Source: Mauro Farms
When asked if you want potica, the answer is always "yes."  Except if the question is about including raisins – then it's a "no."  Yes to walnuts, no to raisins.  Pretty simple!  And aside from making it yourself – this is the best place to order it from.  They ship it fast, and fresh – be sure to order the 2 pound loaf.  Trust me, you'll want to be sure to get a slice!
Source: Portland Apron Company
This is a great company to work with (I may have had some trouble deciding on the right size, and they were quick to help me out), and their super comfy aprons are fantastic.  They're easy to throw on, wash, and run errands in.  They're also fabulous to cook and clean in – especially if you're like me and have rough counter tops that wear holes into your clothes.  Aprons are a must!
Source: Amazon
I use knives all the time, and sometimes, I just don't want to get out the expensive ones to do a small job – like slice a banana, or cut a sandwich in half.  That's what I use these babies for – they're dishwasher safe, super sharp, and very convenient. If you find these locally for a reasonable price, grab a handful! I store mine in a small ceramic utensil jar on the counter (to prevent cuts trying to grab them amongst other utensils in a drawer).  I've had them for years, and they're still just as sharp as the day I bought them.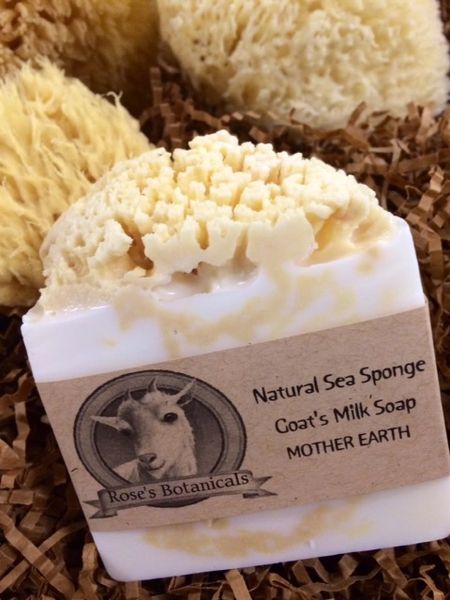 Source: Rose's Botanicals
This is a shop that we discovered in Apalachicola, FL on our travels to Saint George Island.  We love their goat's milk soap (the one pictured has a slice of sea sponge in it!), and their sea sponges.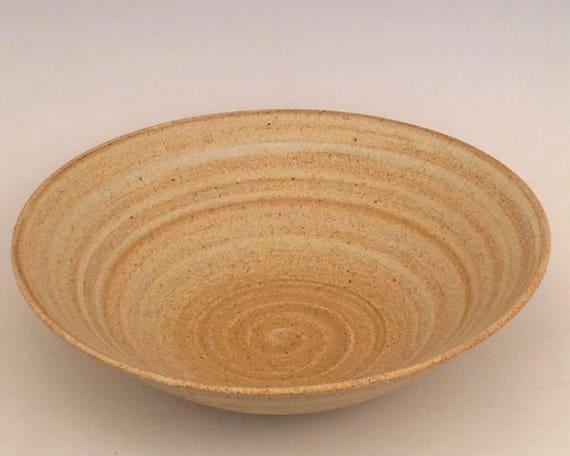 Source: Etsy – George Scatchard Pots
Love, love, love these handmade bowls from George Scatchard Pots on Etsy.  I bought a huge one a few months ago, and it's even more beautiful in person.  The bowls are heavy (in a very good way!), and fabulous!  He does a fantastic job packaging these beauties so that there's no breakage – which I really appreciate.
Please look closely at measurements before purchasing so you know what size you're ordering!
Source: Sugarboo & Co.
This store has a lot of everything.  But I mostly buy their fabulous notepads.  I am a notepad/journal junkie, and I really dig quotes, so this is just about my favorite one!
Source: Cultivate What Matters
I bought this for myself this year as an early Christmas present.  I'm not the only one that does that, am I?!  I wasn't even sure if I was going to crack it open and write in it, because it's so darn pretty, with nice paper, and stickers!  But I did it, and I love it.
It's not like a regular calendar, or planner.  It's a cross between a journal, a guided study, and a goal brainstorming workbook.  The first 60+ pages are guided journaling to help you uncover your goals, and work your way through achieving them monthly.  I wanted to get a head start on that, so that in January I could hit the road running (so to speak).
It's funny to me, that for years I give the same basic laundry list of general goals – walk more, lose weight, eat better, be more patient, get Christmas gifts wrapped early, etc.  But I never get past just listing them – I'm realizing that's because there was no plan of action.  No wonder they haven't exactly worked out.  Sheesh!  So this year, I'm hoping that with the help of this workbook, I'll be able to work towards at least a few of my goals, or at the very least keep them at the forefront of my mind so I have a shot at holding myself accountable!
Happy Shopping!  Let me know what your favorite finds (and gifts to give) are this season!