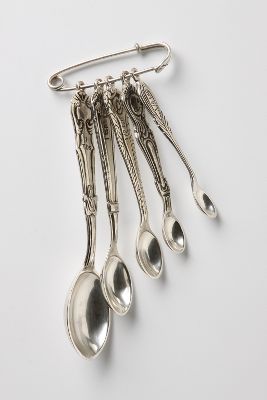 Dining Room Measuring Spoons, Source
I have a bunch of measuring spoons, but always welcome a new set.  I'm really picky – they have to be dishwasher safe!  However, I'll make the exception for these beauties and put my husband to work hand washing (yeah, right).
I have the large board in walnut, so of course the smaller board in cherry caught my eye.  Wouldn't this look great on a buffet table covered with cupcakes, or a couple of pizzas?  The possibilities are endless!
High Quality Stainless Baking Sheet. Made in the US.
Stainless Steel Heirloom Cookie Sheet, Source
I own a couple of stainless steel baking sheets that were discontinued before I had a chance to add more to my collection.  I love that these are dishwasher safe, plus stainless steel has a reputation for baking up cookies nicely.

These spoons look like such fun, and even though they're little (5 inches) I'm sure my kids would have a blast scooping up their ice cream.  Bonus: they're dishwasher safe – hooray!
European Glass Pudding Jars, Source
These cute little jars are classic, and the perfect size to sub in for a shot glass dessert.  Did I mention they're also dishwasher safe?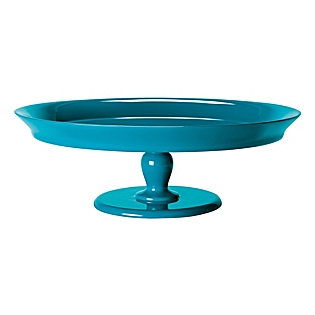 I love this pedestal tray, alas my husband went into shock when he saw the price, so I didn't have the heart to buy it.
I love collecting different plates.  In fact, every year I buy myself a new 5-piece place setting of china (in a different pattern), so I can mix it up.
Strawberry Marmalade Camera Strap Slipcover, Source
I have the standard camera strap, but a slipcover would be just the thing to give it some personality.
I can't believe it took me so long to buy this cupcake tip set.  Do yourself a favor and buy an extra frosting bag with your order – the bags are already cut and stitched at the bottom and the large tips just drop in and you're ready to go.
European Baguette Board, Source
This is great to have during the holidays – fill it with fresh rolls and place it in the center of the table for easy reach.